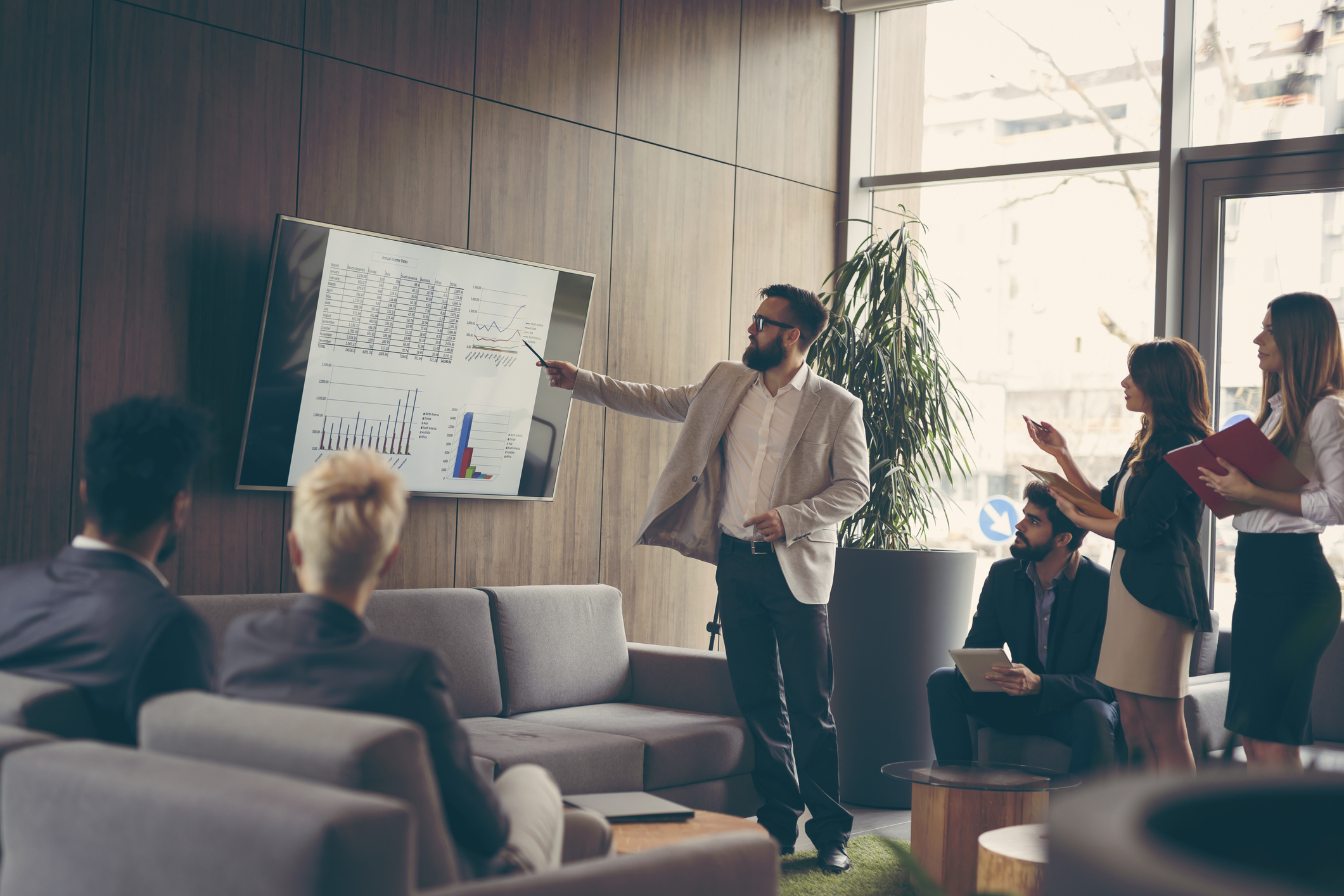 Having data available is critical to your business's success! 93% of executives rely on data, yet 57% don't have access to that data. In such a fast paced world it's important for executives to receive high-quality information in a timely manner. With all the changes happening as a result of COVID-19, the ability to make quick decisions will, more than ever before, be the difference between businesses surviving and failing.

However, making a quick 'wrong' decision can be just as detrimental as making no decision at all; which is why basing decisions on timely, accurate and reliable data is so vital. The amount of information you can gather about your customers, and the various ways you can analyse that information to drive business growth and innovation is remarkable. Now is the time to start using business intelligence (BI) to transform your business into a more efficient and smarter operation. Stay ahead of the game and take advantage of BI to drive sales and boost the growth of your business.

Data-driven businesses are 23 times more likely to acquire customers, 6 times as likely to retain those customers, and 19 times as likely to be profitable. There are already many sources of information, and more seem to pop up every day. As an example, let's look at an e-commerce retail business that uses: Shopify to sell the products online; Stripe to process payments; Google Analytics to capture website traffic; Facebook Ads to advertise; Hubspot as their CRM; and Xero as their accounting system. All these technologies capture different data but it's all connected and there are so many insights that can be gained by analysing key information from each of these technologies in one location.

Operations, Executive Management, Finance, and Sales are primarily driving BI adoption throughout their organisations today. Improving revenues using BI was the most popular objective in 2019 and this is expected to continue in 2020. Reporting, dashboards, data integration, advanced visualisation, and end-user self-service are the most strategic BI initiatives underway in 2020. Nearly 50% of organisations now expect BI to deliver better decision making in the future.

Not everyone believes that BI is necessary for them, and many may consider it's only for the 'big players' in the market. However, if you own or operate a business any data you have is an asset that can be used to improve your business's operating performance. It's as simple as that! Effectively, using BI is about knowing the right questions to ask regarding how to make your business better and having the ability to predict future trends. To be successful in this day and age you have to stay 'ahead of the game'.

As everything is getting connected, businesses now have the chance to collect more data, get the necessary insights, and to innovate. Today's business landscape is demanding companies spearhead large-scale changes in order to survive and remain competitive. In an ever-changing political, social, and economic climate, constant organisational change is the new normal.

While access to technology and information is universal, what is not commonly understood is how each business uses that information and for what purposes. Although BI levels the playing field to a degree for businesses across industries with regard to their ability to access intelligence from the ever growing amount of digital data and information, it is necessary to understand the other parameters that will help define individual and collective success in developing BI capabilities within a business.

Right now, here's how you could be using BI within your business:
Know your customers better – BI can help you understand your customers' preferences and drive product improvements.
Understand sales performance – BI can help quickly identify the best and worst performing products, stores, locations, or a combination of all three. The ability to dynamically drill down into the data in seconds to discover these insights provides executives with knowledge that would typically take days to get hold of.
Create better marketing campaigns – You can use BI to make better marketing decisions for your company. For example, if you keep track of performance data, then this information can help you guide your company's future marketing content strategy.

Today, even the smallest companies produce data. Whether you have a website, a presence on social media, or you accept credit card payments, you have data that you can collect from your customers. And you have the ability to analyse this data to improve your customer's experience and thus improve your business. According to research by Walker, customer experience will overtake price and product as the key brand differentiator by 2020. The centrality of customer experience in today's business landscape has motivated many companies to adopt a more holistic approach to customer experience improvement.

Everyone is doing it tough at the moment but if you want to make it through this turbulent time you need the ability to make the right decisions in a short amount of time in order to adapt and keep up with this fast paced and ever changing environment we are all in. To do this you need reliable information on a timely basis that encompasses your whole business - not just siloed views. Remember that 93% of executives rely on data, yet 57% don't have access to that data, which means that more than half of businesses struggle to make good decisions as they lack the data they need.
If you want to learn more about how to implement a BI strategy within your business to deliver better results, read this Whitepaper.